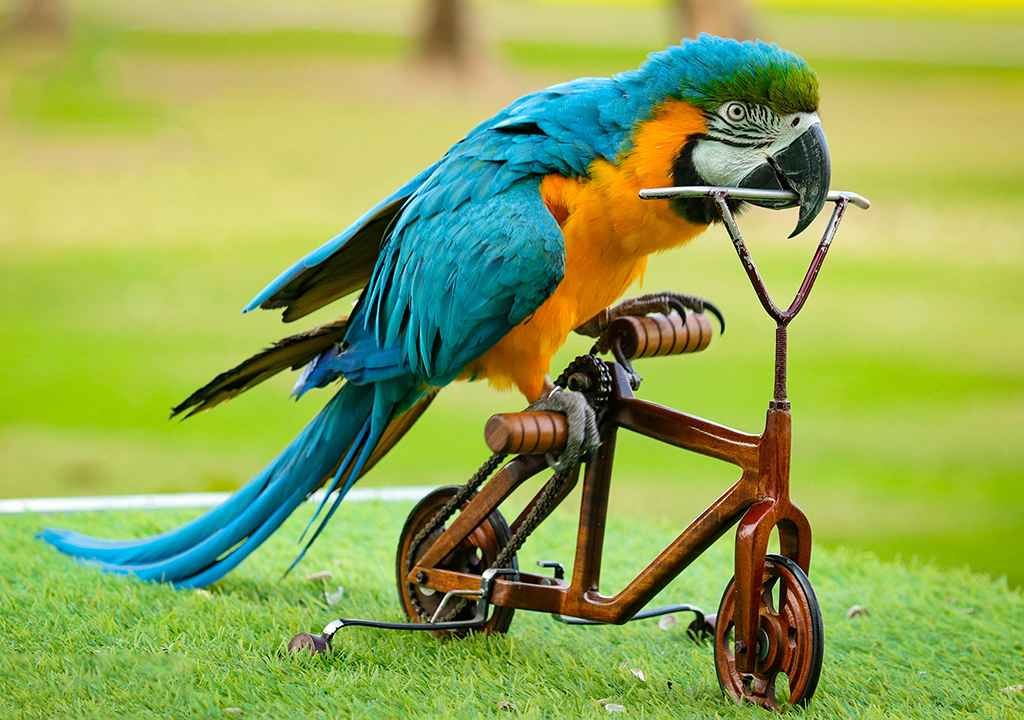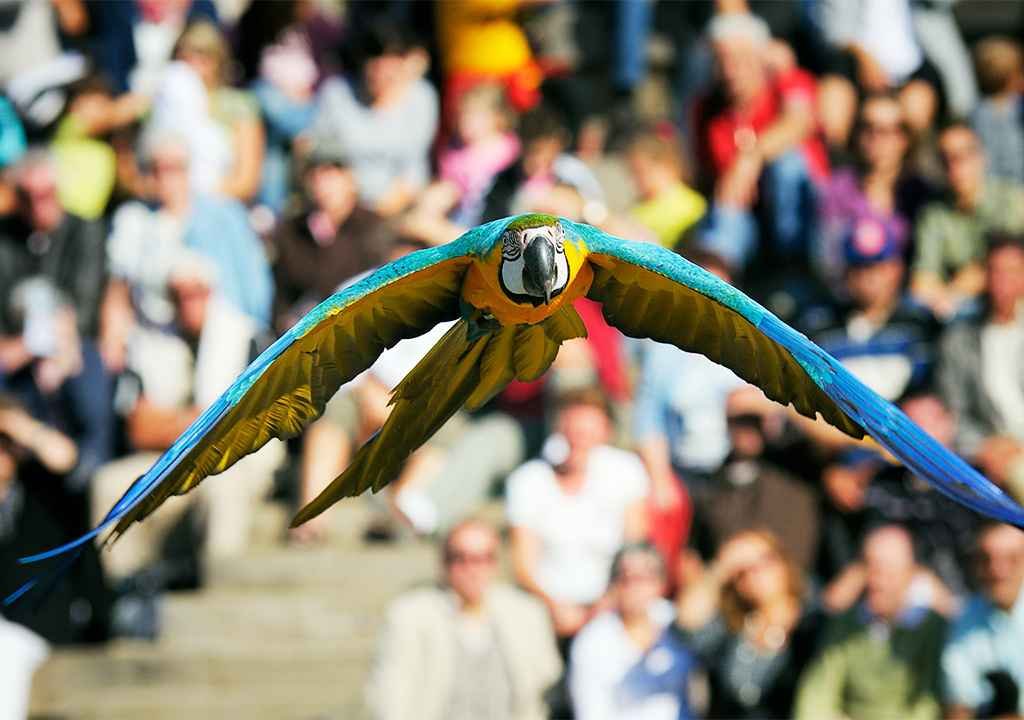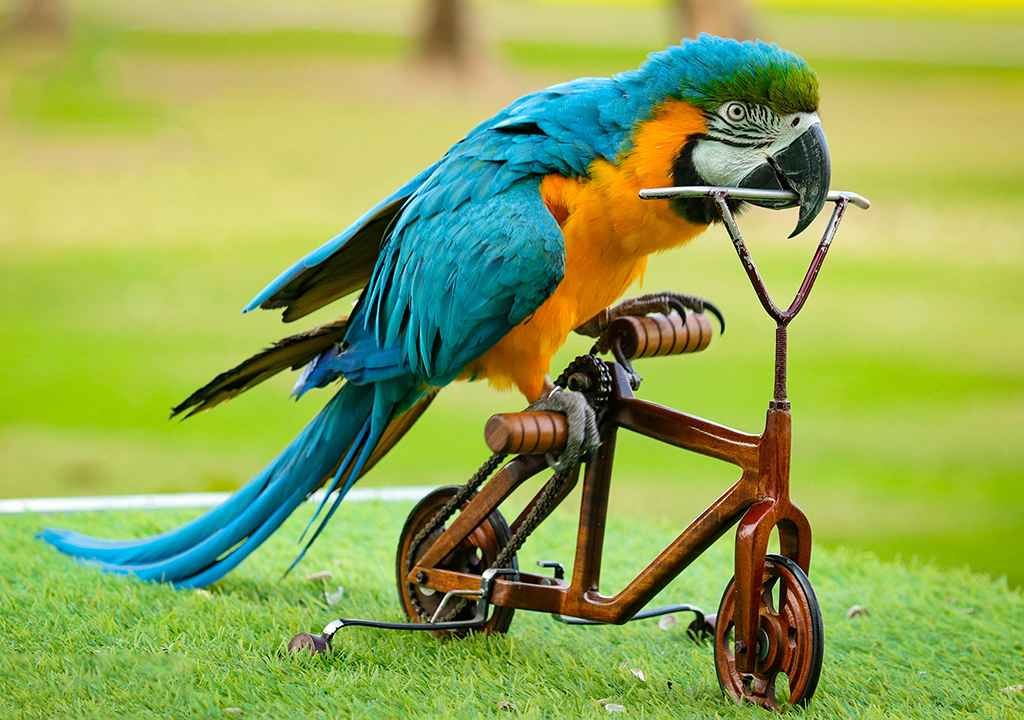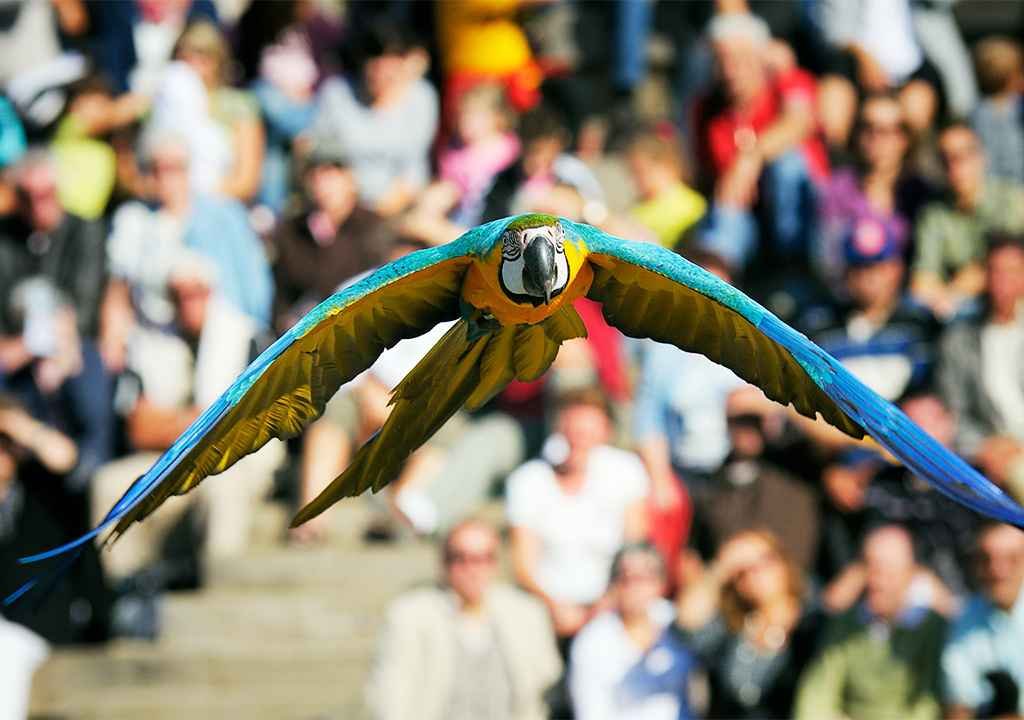 ---
Description
BIRD SHOW
The first and only show showcasing exotic birds in the Middle East, Creek Park Bird Show, is presented by Dubai Dolphinarium and is one of the most distinctive attractions in the UAE.
Prepare to be mesmerized by one of the most extraordinary and magnificent birds of different kinds as they demonstrate skills that will unquestionably refute the "Bird Brain Theory."
Sun conures, Amazon parrots, cockatoos, blue & gold macaws, green-winged macaws, hornbills, toucans, falcons, and Eclectus parrots are just a few of the stunning and interesting bird species that are waiting to astonish you with their abilities. As the birds soar above and engage with the crowd, take part in the spectacle!
The Creek Park Bird Show at the Dubai Dolphinarium is a thrilling event. There are several rare and exotic bird species on display. From a chatty African grey speaking English to a macaw playing hoops, you will see a wide range of peculiar and entertaining bird habits.
---
Highlights
The birds will approach the crowd throughout the performance, in contrast to zoos. Take in the spectacle and approach as the birds swoop above.
The program offers a lot for students to debate and take in. Eclectus parrots, Northern fur seals, and bottlenose dolphins are all available to keep your kids entertained. Your mind will be revitalized by the amount of greenery at this air-conditioned bird park at the Dubai Dolphinarium, which is near to Al Jadaf Waterfront. Visit one of the on-site eateries to eat if you're hungry.
---
Inclusions
After the show, you may take your kids to the trampoline, mirror maze, and stores for more fun.
There are many different birds with amazing colors and plumage patterns that you may pick from. These birds have been taught to carry out the instructions that their instructors have given them. Both their beauty and their skills will wow you.
At the Dubai Dolphinarium's Creek Park, a display featuring exotic birds is presented. The show will be broadcast at 12:15, 3:15, and 7:15. The tickets may be purchased online form Dubai555 website, if you have any question please contact us before purchasing.
---