IMG World and Desert Safari Combo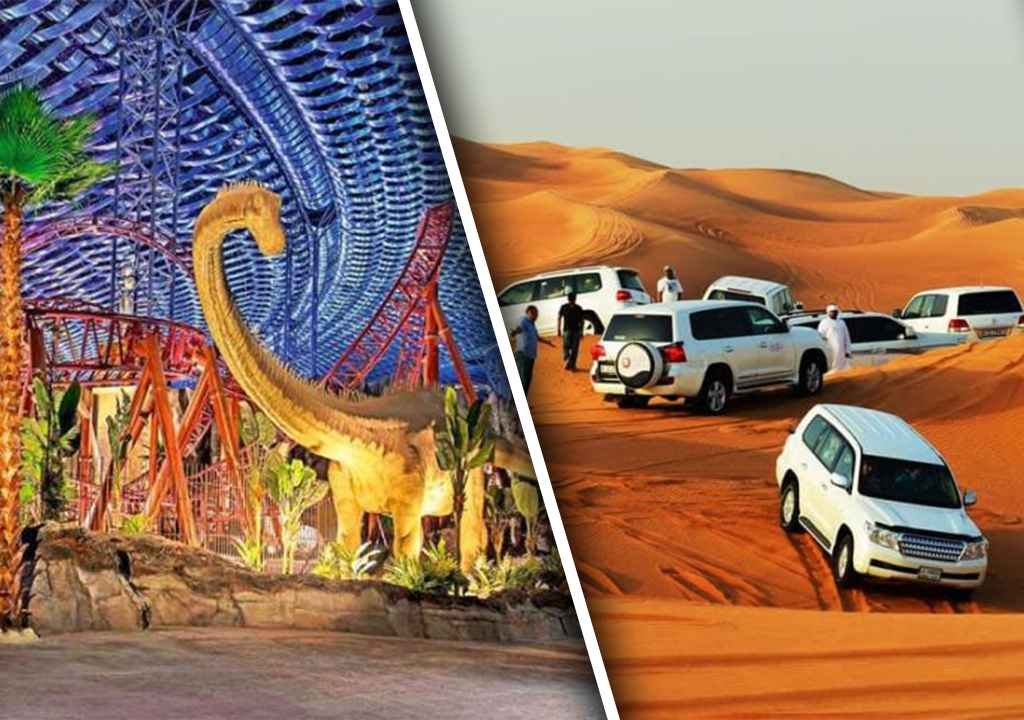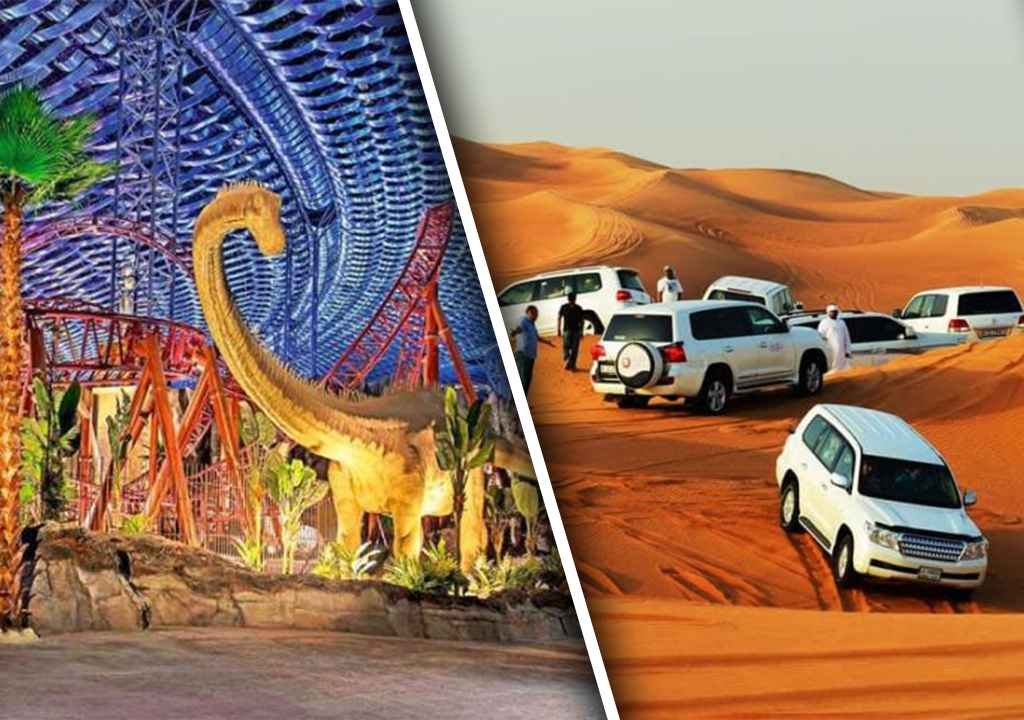 ---
Description
IMG Worlds of Adventure:
IMG World of Adventure is one of Dubai's best theme parks, bringing Marvel and Cartoon Network characters to life with state-of-the-art rides. It is also the world's biggest indoor theme park, so no matter what the weather, you can always visit IMG World of Adventure without worrying about the weather.
IMG World is suitable for all, whether you like Adventure or need a family time out. Dubai555 is bringing a special offer for you with an exceptional discount for couple and family booking. IMG World of Adventure, the first of its kind and largest indoor mega-themed entertainment complex in the world, is situated in Dubai. It contains thrill rides, attractions based on well-known MARVEL superheroes, spine-tingling dinosaurs, and well-known Cartoon Network characters, as well as 12 cutting-edge screens, a 12-screen roller coaster, and other exciting features.
Desert Safari:
Desert Safari is one of the most famous activities to do in Dubai. This is a Family, Friends, Couple, and Kids Friendly service except the kids cannot take part in the dune bashing as it is an adventure activity recommended only for adults.
Doesn't Matter if it's your first visit or not but Desert Safari is one of the services which is a must-do service. If you are here to get an Arabian experience then you are at the right place. We have arranged a decent Desert Safari Experience for you which will give you the pleasure to experience all Arabic activities. You can enjoy your camel ride, paint your hand with Hina painting, Get the taste of Hubly Bubly Shisha, Entertain yourself with Bally Dance and serve yourself Arabic BBQ Dinner. A complete package for your real Arabian experience.
---
Highlights
• IMG Worlds of Adventure Timings:
- Weekdays: Monday to Thursday 12.00 Noon – 10.00 PM
- Weekends: Friday to Sunday 12.00 Noon – 11.00 PM
- Attraction queues will close 30 minutes before park closing time.
Desert Safari Timing
Sunday – Saturday 3:00 PM – 9:00 PM
---
Inclusions
Dubai is a desert country that has been covered with gloss and luxury. The desert was formerly home to the ancient Arab tribes. Despite the diminishing population of the desert, the Emiratis of Dubai have not entirely abandoned their Bedouin culture and customs. This may be seen quite well on the Dubai desert safari expedition. The Dubai desert safari offers you the chance to discover the desert, take in its beauty, and discover Bedouin culture. The desert safari also includes a variety of thrilling and enjoyable activities that will keep you engaged and thrilled. Let's have a look at some of the most enjoyable activities for a family or group of friends to partake in on a Dubai desert safari now.
---