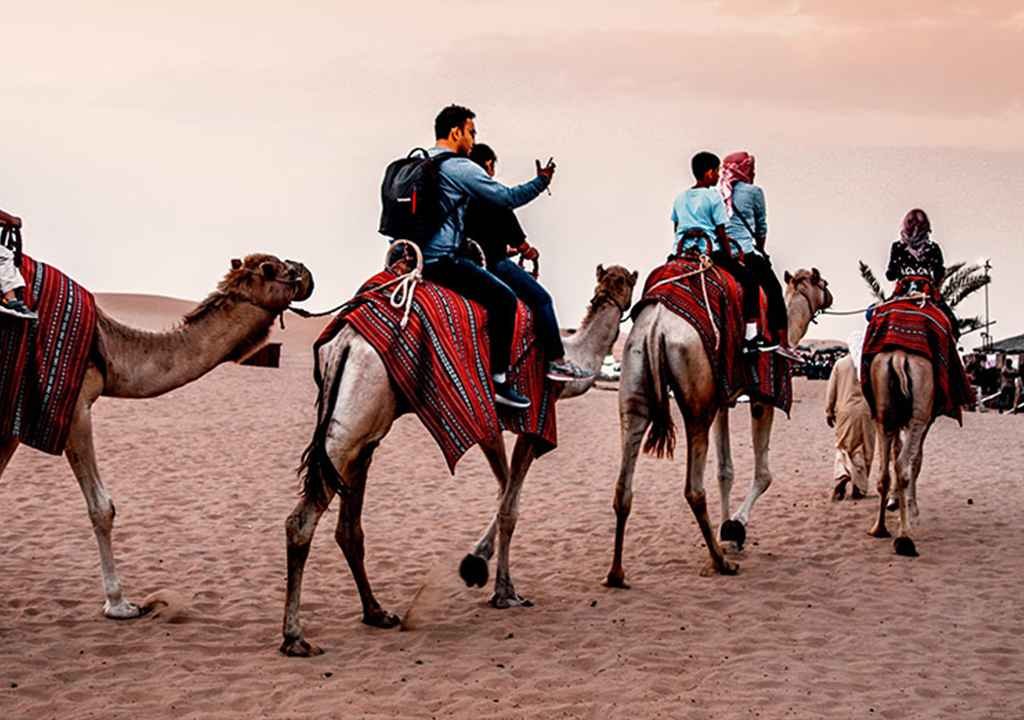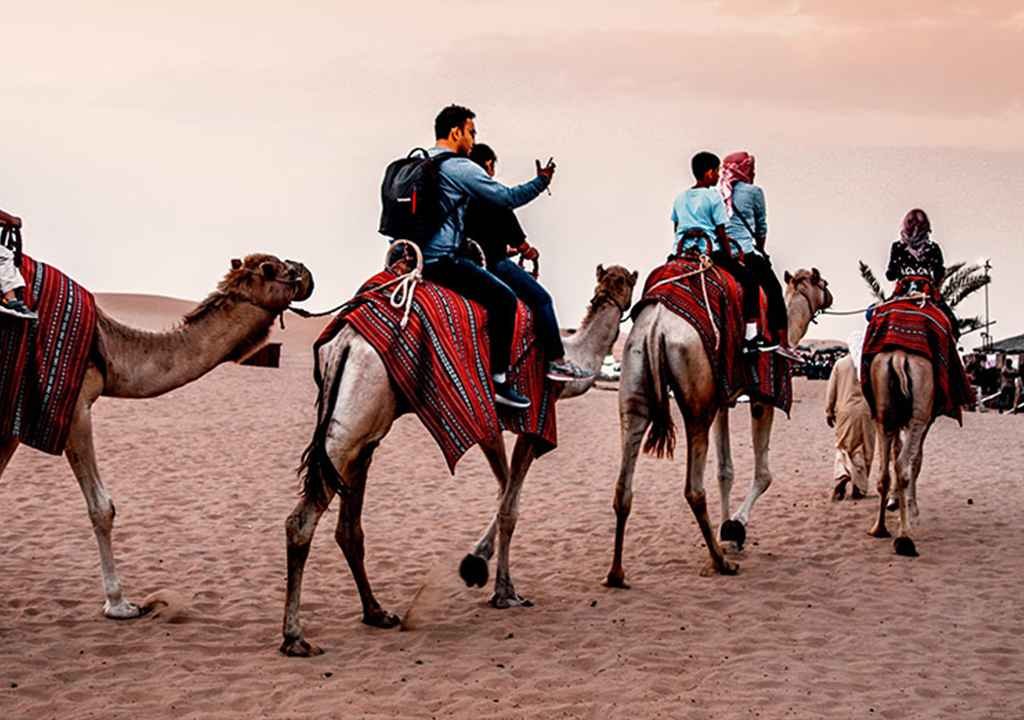 ---
Description
Get Ready for Desert Safari:

Desert Safari is one of the most famous activities to do in Dubai. This is a Family, Friends, Couple, and Kids Friendly service except the kids cannot take part in the dune bashing as it is an adventure activity recommended only for adults.

Doesn't Matter if it's your first visit or not but Desert Safari is one of the services which is a must-do service. If you are here to get an Arabian experience then you are at the right place. We have arranged a decent Desert Safari Experience for you which will give you the pleasure to experience all Arabic activities. You can enjoy your camel ride, paint your hand with Hina painting, Get the taste of Hubly Bubly Shisha, Entertain yourself with Bally Dance and serve yourself Arabic BBQ Dinner. A complete package for your real Arabian experience.
Dubai is a desert country that has been covered with gloss and luxury. The desert was formerly home to the ancient Arab tribes. Despite the diminishing population of the desert, the Emiratis of Dubai have not entirely abandoned their Bedouin culture and customs. This may be seen quite well on the Dubai desert safari expedition. The Dubai desert safari offers you the chance to discover the desert, take in its beauty, and discover Bedouin culture. The desert safari also includes a variety of thrilling and enjoyable activities that will keep you engaged and thrilled. Let's have a look at some of the most enjoyable activities for a family or group of friends to partake in on a Dubai desert safari now.
---
Highlights
Everyone comes with different expectations so with 13 year+ of experience we have designed a unique Desert Safari Package. This package will include all the activities like your pick-up, Doon Bashing, Camel Ride, Food, Entertainment, and food. At last, you will be dropped at your location.
Timing
Sunday – Saturday 3:00 PM – 9:00 PM
---
Inclusions
Evening Desert Safari Inclusions:
• Dune Bashing
• Camel Riding
• Sand Boarding
• Henna Painting (Small Tattoo)
• Music System
• Sitting Area with Carpets, Pillows and Cushions
• Separate Toilet facility for both Men and Women
• Free-flowing soft drinks and water
• Live Entertainment Shows as below:
• Belly Dance
• Two Tanoura shows
• Arabic Folklore show
• Khaleeji Dance show
• Fire show.
---